A Grilled Steak & Chicken Taco Bar Will Score Big On Super Bowl Sunday
5 minute read | Recipes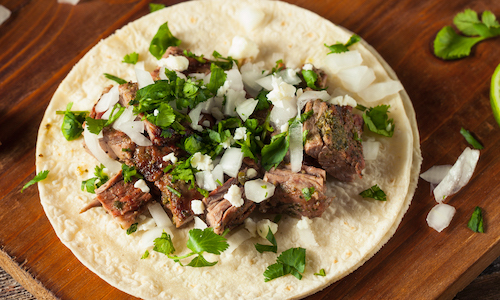 Super Bowl LV kicks off Sunday, Feb 7, in sunny Tampa Bay, Florida, and outdoor grill masters will be looking for a game-changer. As friends and family cheer on their home team or second favorite that survives the single-elimination playoffs, quick snacks and gilled delights will lead your party's offense.
That being said, even the most perfectly grilled burger or hot dog won't have an element of surprise to match the masterfully coached teams on the field. Super Sunday means crunch time for outdoor barbecue enthusiasts. You're going to need to reach deep into the grill playbook. PGS Grill owners may want to consider a grilled steak and chicken taco bar that allows plenty of pre-snap movement and gains yardage during the three-hour event.
How to Setup a Grilled Steak & Chicken Taco Bar for Super Bowl LV
The last thing a stainless steel gas grill owner wants to do is to have to call an audible on the day of the big game. That's why a little pre-snap planning is essential. A conference-leading taco bar deserves fresh, homemade guacamole. Although pre-packaged products are convenient, fresh guacamole ensures record-setting flavor.
Gather together six ripe avocados, half of a red onion (diced), fresh cilantro (chopped), a diced tomato, lime juice, sea salt, ground cumin, and jalapeño peppers if you're daring. Prepare the avocados and place the ripe fruit in a bowl. Add the chopped and diced ingredients and mash slightly with a wooden spoon.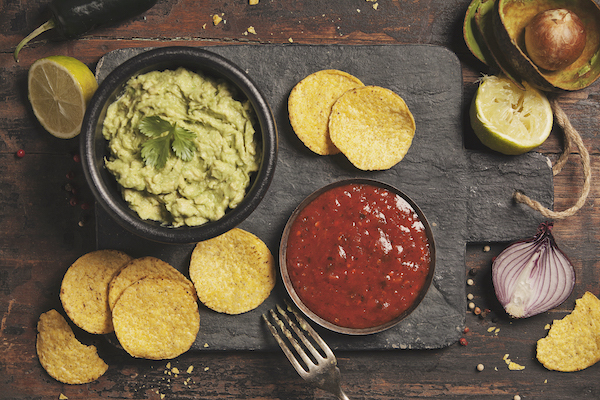 Add salt, cumin, and jalapeño peppers, and a squeeze of lime juice until it meets your flavor standard. The trick to great, fresh guacamole is texture. Some people like it a tad chunky. So, mash until it's just the way you like it. Place multiple guacamole bowls out with quality tortilla chips, and that is a play you can rely on all afternoon. For non-guacamole lovers — if there is such a thing — also keep a medium salsa available for a play-action dipping.
In terms of setting up the taco bar, consider using wooden or colorful bowls to create a buffet station near your outdoor grill. These are checklist items worth considering for condiments or sides.
Crisp Lettuce
Diced Tomatoes
Diced Scallions
White or Brown Rice
Pico de Gallo
Diced Onions
Salsa or Sour Cream
Shredded Cheese
Warmed Refried or Black Beans
Warm Soft and Hard Tacos Shells
If you have time to shop a little, some outlets offer taco serving plates. These typically allow your tacos to stand upright and not spill out on plates.
How to Prepare Carne Asada on an Outdoor Gas Grill
Carne Asada ranks among the thinner cuts of meat, and a type of skirt steak is usually employed. The fact that it tends to be thin presents a challenge unless you have a high-quality propane grill. To perfectly prepare Carne Asada, you will need even heat distribution and avoid any unexpected flare-ups.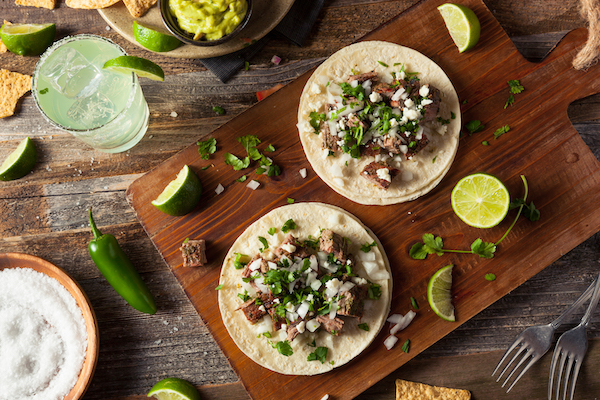 Skirt steaks used for Carne Asada are not always as tender as many experienced grill aficionados prefer. But this cut does tend to work out well for tacos. It's a good idea to marinate the cut for at least two hours before placing it on the grates. This will help tenderize it.
The next step will be deciding how you want to grill the beef. Some backyard barbecue enthusiasts like to slow cook thin beef at a low temperature. Others prefer to sear each side briefly and create a texture that is flavorfully cooked on the outside and still pink inside. This is why so many people in North America work with PGS Grills that provide increased heat control and minimize the risk of flare-ups.
These are techniques used to grill marinated Carne Asada.
Sear Method: Oil the grates. Set the outdoor barbecue on a medium-hot temperature with the lid closed. Once it reaches the optimal temperature, place the skirt steak on the grates for 30-60 seconds. Flip the meat over and sear for 30 seconds. Using safe utensils, cut into the beef and see if it is to your liking.
Slow-Cook Method: Slow-cooking is a method that helps avoid overcooking a thin cut at a medium or high temperature. Follow the same grate-oiling process and set the stainless steel gas grill at a medium to low temperature. Place the skirt steak on the grates and let it sit for about 1-2 minutes. Steaks 1.5 inches or thinner typically take 3 minutes or less to prepare. Flip the steak over and check it at 1 minute to see if it is to your liking.
Remove it from the barbecue grill and place it on a cutting board. Slice the beef against the grain into thin pieces that are suited for tacos.
Grilling Tip: When grilling steak, try only to place each side on the grates once. This will help lock in the natural juices and flavor.
How to Grill Chicken for Flavorful Tacos
It seems like most people gravitate toward boneless chicken breasts when making tacos. That lean portion tends to absorb flavors and seasoning well. But this is the Super Bowl, and outdoor grill owners might want to run a trick play that scores a welcome touchdown. We're talking about chicken thighs.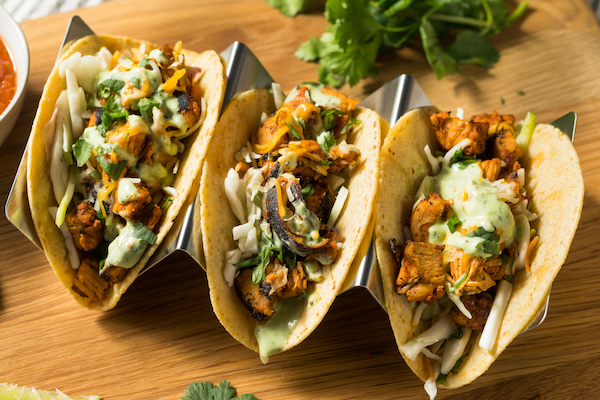 Boneless skinless chicken thighs are widely considered more tender, juicier, and flavorful than their white-meat counterparts. Those benefits are only enhanced by preparing them on a quality propane grill. Gather an ample number of chicken thighs to fulfill your taco bar needs. Preheat the grill to a medium temperature and close the lid. While it warms, brush a little olive oil on the chicken. This is important because the side where the bone was tends to be more juicy and secure seasoning better than the skinless side.
Once oiled, sprinkle Adobo seasoning on them and move the thighs to the grill. A chicken thigh usually takes about 8 minutes to reach grilled perfection. Leave it on one side for 4 minutes before turning and repeat. Once grilled to your liking, transfer them to a cutting board and slice thin enough for tacos.
Grilling Tip: Some experienced gas grill enthusiasts find that beginning with the skinless side on the grate has a benefit. Because seasoning usually adheres to the boneless side better, you can apply additional Adobo or a little garlic powder after the chicken is flipped.
Super Bowl Sunday brings all the trials and tribulations of NFL fans to an exciting season conclusion. Regardless of whether sports fans experience the thrill of victory or the agony of defeat, you can be back at your PGS Grill next weekend to discuss free agency and the upcoming 2021 NFL draft over another amazingly grilled meal.
---
Want more information? Have a question? Contact us today, and we will be happy to help!