Condo, Apartment Residents Starting To Expect Commercial BBQ Grills
8 minute read | Grills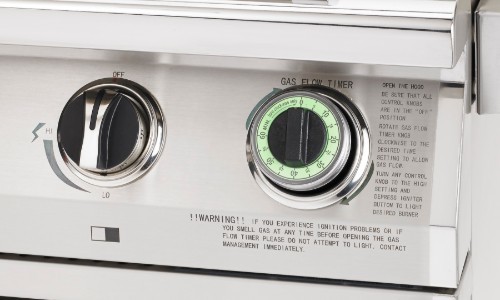 People considering moving into apartment complexes and condominiums have grown to expect select amenities such as a commercial BBQ. Backyard grilling has long been a great enthusiasm in North America. No longer restricted to single-family residences, community living property owners and managers are now tasked with delivering a similar quality of life experience. But what has become problematic for apartments and condos without outdoor grilling stations is the hard facts surrounding the commercial BBQ trend.
More than 100 million U.S. homes possessed a BBQ grill in 2020.
Nearly a quarter of Montana residents use a patio grill three times weekly, followed by 22 percent of Floridians.
Approximately 91 percent of Canadians prepare at least one meal on their patio grill weekly.
Upwards of 7 percent of Canadian grill every meal during the summer.
When the pandemic restricted businesses and restaurants, everyday people diverted their food energy into outdoor grilling endeavors. Reports indicate that 38 percent of households purchased a grill during the height of the health crisis. More than 70 percent of Americans now own at least one patio grill.
Given that 27 percent of respondents have embraced outdoor grilling as a lifestyle, professionals managing condos and apartment complexes need to meet the needs of current and future residents. To put it briefly, there's an expectation that common areas will include a commercial BBQ grill.
What Does A Commercial BBQ Station Entail?
Property managers widely recognize that renters and condo buyers will look elsewhere without little extras. The community living industry remains among the most competitive, making it unwise to deny the inclusion of one or more commercial BBQ grilling stations.
It's also important to balance the outdoor cooking area investment. Selecting a high-quality commercial BBQ line that is suitable for a variety of hardscapes provides cost-effective flexibility. These are commercial BBQ setups to consider in common areas.
Fixed gas grill in an outdoor counter hardscape
Commercial BBQ grill as the centerpiece of a complete outdoor kitchen
Portable gas grills at multiple locations around the gated community
Pedestal-mounted liquid propane or natural gas grills at intimate patios
It's not uncommon for property owners and management organizations to develop a commercial BBQ plan that integrates a blend of small gathering locations near each multifamily unit. This typically provides easy, close proximity access when families crave a delicious grilled meal. Common areas used for birthday parties, graduations, and community mixers are generally an ideal location for a complete outdoor kitchen installation with one or more relatively large stainless steel commercial BBQ grills. The challenge decision-makers confront is selecting the most durable, safe, and cost-effective commercial BBQ grills to fulfill these needs.
PGS Commercial BBQ Lines Exceed Apartment, Condo Life Expectations
Property managers and owners are tasked with maximizing their investment into amenities such as natural gas or propane grill installations. That's why commercial BBQ grill lines such as the PGS T-Series remain an industry-leading choice. The T-Series provides the flexible models needed to provide both convenient locations at modest patio spaces near living spaces as well as completely expansive outdoor kitchens. These are things to consider about the PGS T-Series line when developing a community-wide gas grill upgrade.
What the PGS T30 Line Offers
PGS T30 commercial BBQ grills can be fueled by natural gas or liquid propane, depending on the model selected. Constructed from heavy cast aluminum with stainless steel cooking grids, T30 grills deliver 30,000 BTUs and 330 square inches of direct heat exposure. These models are perfectly suitable for pedestal mountings that minimize the patio space they utilize. This facet makes the T30 line an excellent choice for intimate outdoor gathering spaces.
What the PGS T40 Line Offers
The PGS T40 commercial BBQ grill has a larger footprint and delivers increased cooking strength. These grills generate 40,000 BTUs to handle 434 square inches of direct grilling area. Also constructed from heavy cast aluminum with stainless steel cooking grids, the T40 commercial BBQ grills also have a pedestal mounting option. But given the larger footprint, it's not unusual to deploy these patio grills with liquid propane tanks housed in their base. Taking this route allows for more mobile use, solving seating and gathering space issues.
What the PGS S27T Model Offers
The PGS S27T grill is a T-Series heading because they are commercial BBQ grills, like the others. Constructed with stainless steel, property owners and managers discover they deliver 45,000 BTUs and 540 square inches of direct cooking space to residents. These 30-inch models possess laser-etched control panels and can be ordered with an optional warming rack.
They are an ideal choice to install on outdoor countertops and are valued as an open-air kitchen centerpiece. Although larger than the T30 or T40 grills, an S27T can also be cart-mounted and fueled by a liquid propane tank if a property manager prefers not to spend resources running a natural gas line.
What the PGS S36T & S48T Models Offer
These large stainless steel commercial BBQ grills are widely used to complete outdoor grilling areas where groups gather. This may involve installing one or more units to handle food preparation for birthday parties, graduations, or events that include all the residents.
The S36T grill models generate a substantial 67,000 BTUs to provide 720 square inches of direct cooking area. Indirect heat can also be accessed by ordering a unit with a warming rack accessory. Available to access liquid propane or natural gas, these advanced commercial BBQ grills also enjoy laser-etched control panels.
The S48T grill model ranks among the largest PGS T-Series commercial BBQ grills, delivering 960 square inches of grilling area backed by 90,000 BTUs. Although these premier patio grills are usually installed on a countertop, even these large PGS grills enjoy cart-mounted mobility. While multifamily property owners and management firms are leveraging PGS grills to provide so-called "little extras" for residents, PGS commercial BBQs have some value-added perks of their own.
PGS Commercial BBQ Grills Offer Select Nuances
In terms of investing in the most suitable patio grills, decision-makers generally find value in the subtle differences. For example, the laser-etched control panels provide permanent safe use directions that won't be washed away by rain or become faded by the sun becoming illegible.
Another aspect the commercial BBQ grills deliver is a strong cost efficiency element in the form of 60-minute fuel shut-off grill timers. When residents fire up the patio grill using the matchless ignition, it can only run for one hour before needing to be reset. The safety knobs are easy to manage, and the grill timers involve a simple twist of the wrist. The savings it provides on potential wasteful use of natural gas or running a liquid propane tank dry is quantifiable.
The ultimate "little extra" may be the ability to include an infrared rotisserie burner that allows community members to roast whole chickens, ducks, thick cuts of beef, veggies, and kabobs. In the highly competitive apartment and condominium sector, a grill with rotisserie burner opportunities is the difference-maker people look for when deciding where to rent or buy.
Residential and commercial BBQ market growth is expected to run at or above 4 percent compound annual growth through 2028. North America owns the lion's share of patio grills and is expected to keep growing. Once considered a perk, commercial BBQ grill stations at apartment complexes and condominiums are on track to be standard services. Integrating outdoor grilling stations now buoys prime rental rates and condo property values. It also makes for happier residents.
---
Want more information? Have a question? Contact us today, and we will be happy to help!