Does Your Patio Remodeling Design Include An Outdoor Grill Station
6 minute read | Grills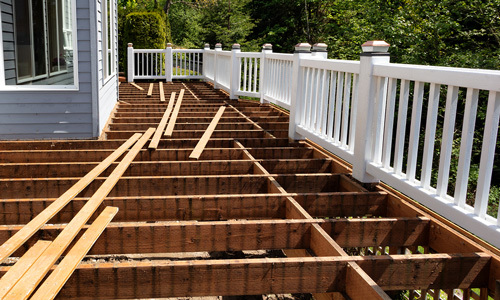 Remodeling a backyard patio ranks among the top homeowner investments. Such upgrades drive a high return on investment should you decide to sell the property. And when including an outdoor grill, a new patio expands your usable living space into the fresh air.
Turning your patio into a robust living and dining area with an outdoor barbecue delivers an exponential quality of life benefit. That being said, such an undertaking requires considerable thought and planning if you are to maximize the space. These are three design and layout possibilities that may help lend definition to your plan.
Open-Air Patio Layouts
It's not uncommon for homeowners with aging decks to strip the old wood away and invest in a brick patio. The material options at stone specialty outlets and Big Box chains allow for elaborate and eye-catching designs.
By installing stone steps from a sliding glass door to ground-level, homeowners can surround the space with robust flowers, shrubs, and other plant life that immerses you in nature. Simple brick patios tend to be relatively inexpensive to have a contractor install. They also provide a blank slate to set out patio furniture and flexibility about where to place a built-in barbecue grill or a cart-mounted outdoor grill that can be moved as needed.
Outdoor Pergola Living
One of the hotly trending outdoor space ideas builds on the basic gazebo. Homeowners are selecting a space further out on the property and erecting post-and-beam structures. The distance helps hard-working people relax, and leaving the cell phone inside proves to be a good mindfulness strategy.
Some go the traditional route of open beams crossing overhead for vines to grow. But homeowners are also smitten with the options a full roof delivers. In terms of design, these luxurious spaces can be outfitted with full kitchens that include a stainless steel natural gas grill or propane option. When planning such a space with your contractor, think about how wonderful it will be to use your outdoor kitchen.
Patio Living By The Pool
Given that most pools are surrounded by stonework, it may be worthwhile to upgrade the materials and extend outward. This opens up options for full outdoor kitchens. One of the popular layouts involves comfortable chairs at a dining counter at the edge of the built-in barbecue preparation area. The arrangement does mirror interior breakfast counters, in many ways.
Homeowners may also discover that such upgrades are not as expensive as one might think. Setting a stainless steel natural gas grill into a counter can be done by utilizing "thin brick" rather than full slabs. Although made from the same materials, these are quality cost-cutters.
How To Choose The Right Outdoor Grill For Your New Patio
After remodeling an outdoor living space, homeowners quickly discover that the cooking area becomes the focal point. Considering that your indoor kitchen tends to be the family hub, this is not surprising. With that in mind, making your outdoor grill selection requires careful planning. These are questions to consider when choosing the right stainless steel outdoor patio grill.
The answers to these questions might be surprising. Unless you have already conducted thorough due diligence, PGS Grills are industry-leading products that cover all the bases.
For example, PGS has models that can be adequately fueled by natural gas or liquid propane. So you can get the grill model that best suits your patio setup, and get it in either natural gas or propane.
In terms of fixed or movable mounting, A-Series grills can be pedestal mounted for space-efficiency, set on portable carts with wheels and the LP tanks housed in the base, or permanently mounted into a counter. The same holds true of the PGS T-Series.
But many homeowners select the Legacy line because it can be purchased from a grill dealer with an independent island, beverage center, and other grill accessories. Legacy grill models offer tremendous grate space and evenly dispersed heat as high as 102,000 BTUs. The conventional wisdom when creating a vibrant outdoor living space is to go big with your outdoor grill selection.
Complete Your Outdoor Grilling Space
Understanding that the food preparation area will likely be ground zero in your outdoor living space provides a substantial planning opportunity. Before sitting down with a contractor to design the outdoor patio, take time to think through all the little extras that will elevate the experience. These are popular options that enhance outdoor grill spaces.
Grill Timers: This accessory delivers safety by shutting off the fuel source so that your grill isn't accidentally left on. Grill timers also save money by preventing wasted fuel.
Rotisserie Grills: Some PGS grills have an infrared rotisserie accessory that allows home chefs to evenly roast whole chickens, thick cuts of beef, and vegetables, among others. It's a menu-changing outdoor grill amenity.
Beverage Centers: When remodeling a patio into a true outdoor living space, cold beverages are a must. This can be integrated into the built-in barbecue grill area.
Side Burners: By including side burners to keep foods and sauces warm or prepare side dishes, home chefs are upgrading from a grilling station to a multi-burner outdoor kitchen.
Stainless Steel Side Shelves: Outdoor patio spaces can benefit from utilizing side shelves. These provide a place for the grill master to put down utensils, sauces, and move hot foods to a plate.
What's important to keep in mind during the design stage is that expansive outdoor grilling sets a tone. Being food self-sufficient allows you to relax on your property without having to run indoors. A well-planned patio makeover with an impressive eat-in outdoor grill area is also likely to become a family gathering hub.
---
Want more information? Have a question? Contact us today, and we will be happy to help!