Find and Download AEI Product Manuals
3 minute read | Manuals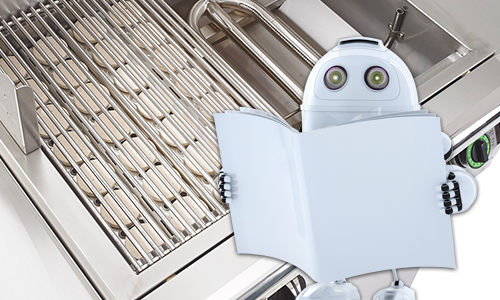 Having a home patio heater or outdoor gas grill can be a great addition to any outdoor living space. These can help to ensure that you and your guests are able to stay comfortable outside during chilly evenings while also enjoying a finely-grilled meal. For your grill or heater to work well, you will need to have it set up properly and know how to utlize it to its fullest. These gas grills patio heaters come with quality manuals and document downloads that could help you better understand how to properly operate the heater.
PGS Gas Grills
Today, PGS sells many different outdoor gas grills. When you own one, you will be able to access a variety of online and downloadable manuals for each option. These manuals will teach you how to operate the grills the right way and also how to trouble-shoot common issues. You will also receive maintenance tips on how you can ensure your grill works well for years to come. You can also access the online registration card to effectuate your warranty.
Patio Comfort
When you purchase a Patio Comfort outdoor heater, you can also access the owner manuals online. This will give you all the information you need regarding setup, best practices, safety, and routine maintenance. There is also an accessible owners certification that can act as your welcome letter and warranty in the event a repair is necessary.
Infratech
If you purchase a Infratech heater, you will be able to get a lot of detail about it. Online, you can gain access to all of the Infratech schematics, which will give you the engineering drawings for each option and also help you better understand the size and shape. You can also gain access to the owners manual and marketing materials. This will help you to understand how to use all of the heater features to ensure you are getting as much out of it as possible.
Sunglo
Sunglo is also a very popular line of heaters. With this option, you can gain access to an online color brochure that often acts as primary marketing materials. For those that are more interested, there is an additional technical sheet that can help you to understand the engineering and design. There is also a full owner's manual online that can be easily downloaded by an owner or interested party.
Sunpak
If you purchase a Sunpak, you will want to know how to use it safely. You can quickly learn all you need about a Sunpak through the owners manual and the reverse venting workbook, which will give you all that you need to know.
Ambiance
The Ambiance heaters are also very common due to the comfort they provide. If you are interested in this heater, you can download the owner's manual. This will give you more insight into all of the features and functions. This manual is also a necessity for installation once you have purchased it.
---
Want more information? Have a question? Contact us today, and we will be happy to help!