Pros and Cons of Using Natural Gas for Heaters and Grills
5 minute read | FAQs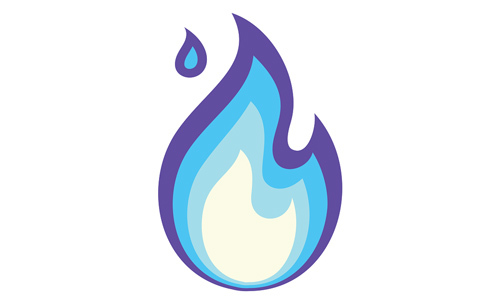 Natural Gas (NG) remains the most environmentally friendly non-renewable fuel source that produces zero harmful emissions when used in homes, outdoor heaters, and gas grills.
According to the U.S. Energy Information Administration (EIA), approximately 2.4 trillion cubic feet of NG resides under the country's surface. The EIA estimates that enough untapped reserves exist to serve American natural gas consumption for upwards of 90 years. These statistics point to an energy source that has tremendous global value in keeping the environment clean for the next generation.
But people who want to make an informed decision about whether use outside natural gas heaters and grills require reasons specific to everyday usage. These are the pros and cons of using natural gas for your outdoor heaters and barbecues.
Pros and Cons of Natural Gas Outdoor Patio Heater
When considering whether to work with a natural gas outdoor patio heater, it's important to put that in a context. In other words, NG versus what? Other options include liquid propane (LP) or electricity. While each energy source has a specific value, as a home or business owner, it's essential that you select an option that meets your unique needs. These are reasons to consider working with outside natural gas heaters.
Clean Burning
NG can be directly piped into the heater
Ranks among the most inexpensive energy sources
Powers safe infrared outdoor heating elements
Other fuel types produce infrared radiant heat, but the energy cost generally runs higher. Selecting the perfect natural gas outdoor patio heater for your needs typically requires high-quality products. AEI models such as the Sunpak, Sunglo, and Patio Comfort lines all can be seamlessly connected to existing NG lines. Some models can also be flush-mounted overhead or on existing walls.
There are few negatives to utilizing a natural gas outdoor patio heater. When considered against outdoor propane patio heaters, NG units do not provide the agility of models with tanks located in the base.
Pros and Cons of Stainless Steel Natural Gas Grill
The benefits of installing a stainless steel natural gas grill or a post mounted natural gas grill are nearly equivalent of the outdoor heaters. They tend to be more cost-effective than propane. Quality products such as the PGS T-Series, A-Series, and Legacy lines can be conveniently tied directly into existing natural gas lines in homes or commercial settings.
One common misconception about working with natural gas is that decision-makers often believe that only large, permanent gas grill installations are viable options. The PGS brand has moved past that notion by engineering products with a cart base of post mounted natural gas grill that can be connected into NG lines. These savvy designs have created increased natural gas benefits, such as the following.
Multiple units can be connected to NG
No fuel tanks to refill makes use increasingly convenient
Can be outfitted with matchless ignition for improved safety
Can be accessorized with a 60-minute gas shutoff timer for conservation and safety
Many other grill accessories can be added to fit your specific grilling needs
The cons to selecting a stainless steel natural gas grill generally do not outweigh the proven benefits of the cost-effective, environmentally friendly fuel source. But that does not necessarily mean natural gas fits into every home and business owner's practical needs.
Among the more common drawbacks to working with NG is that the home or commercial facility must have existing lines. The cost of installing natural gas for the purposes of outdoor heaters and grills would likely far outweigh the savings and convenience of working with liquid propane tanks. The other negative to tying into existing natural gas lines is that permanent installations reduce the flexibility of moving grills to more convenient locations.
Do Natural Gas Heaters and Grills Serve Your Needs?
While the lack of agility is not generally an issue for businesses grilling on an outdoor patio, the average homeowner may want to reorganize the space when groups of friends and family members gather. This can be particularly true for birthday parties, graduations, and other special occasions. People who purchase a cart of post mounted natural gas grill often do so because of space limitations. If that's the case, liquid propane may be a more viable option to meet your space considerations.
That being said, it's not uncommon for outdoor grilling enthusiasts to increase their repertoire by adding accessories such as side burners, side shelves, infrared rotisseries, permanent coolers, and other add-ons. For those who favor the improved health benefits and taste of grilled meals, it may make sense to design a fixed outdoor grilling and preparation station fed by natural gas.
Although the pros of using outside natural gas heaters and grills generally outweigh the cons, home and business owners may want to consider the static nature of tapping into existing fuel lines. Other than limited agility, natural gas outpaces other energy sources on numerous fronts.
---
Want more information? Have a question? Contact us today, and we will be happy to help!