Simple Rotisserie Duck Recipe
8 minute read | Recipe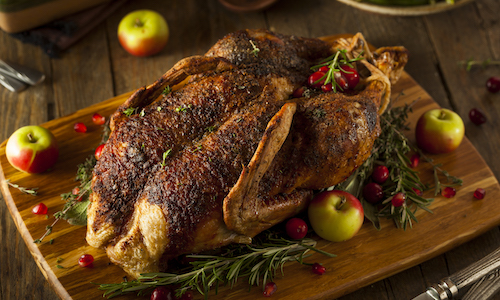 North Americans rarely stray from their year-over-year Christmas dinner menu options. But as the children's excitement grows that gifts will be opened and extended family members will gather, the notion of another — sometimes dry — oven-roasted turkey may feel like the Grinch is about to steal Christmas dinner.
Given 40 million turkeys are eaten every Thanksgiving, 22 million for Christmas dinner, and another 19 million are the main course at Easter, perhaps it's time to make a change and prepare a holiday dinner on the grill. One of the delicious and hot-trending options involves using an infrared rotisserie burner on a PGS Grill to prepare duck.
It may come as something of a surprise, but turkey took a backseat to duck during the early Thanksgiving celebrations and Christmas dinner. In fact, duck and goose have endured as the Christmas dinner tradition in the U.K. and much of Europe. Although families used to prepare duck on a spit over an uneven open flame, the revolutionary PGS Grill infrared rotisserie burner gives joyous families the gift that keeps on giving — succulent, perfect duck dinners.
Why Rotisserie Duck is a Great Option for Christmas
Home chefs usually see grilling for the holidays as an added joy because the food tastes better, and they have less cleanup at the end of the family get-together. It's also important to keep in mind that the average 11-pound turkey takes 165-180 minutes to cook in an oven, while the same-sized rotisserie duck can be perfected in 60-90 minutes. Switching from the labor-intensive turkey basting chores to simply setting a timer for an infrared rotisserie burner means grilling aficionados get to enjoy more time with their loved ones. These rank among the top reasons making rotisserie duck the centerpiece of your Christmas dinner provides tidings of comfort and joy, comfort and joy.
Family-Sized Rotisserie Duck: One of the common faux pas people make is selecting a bird that is simply too large. Choosing an 18- to 20-pound turkey with the idea of week-long leftovers often backfires. Oversized turkey meat typically ends up getting wasted. Let's face it, you can only repurpose it for a couple of days. By contrast, duck rarely exceeds 11 pounds, and that amount of rotisserie duck is perfect for a family of 4-6 people. If you decide to have a larger gathering, a second rotisserie duck can be prepared faster than Rudolf can guide Santa's sleigh.
Rotisserie Duck Tastes Better: It may be the case that the Pilgrims prepared more duck than turkey because it simply tastes exquisite. Even without an infrared rotisserie burner, duck is widely considered a juicier menu option with thicker, crispier skin, and is far less likely to dry out.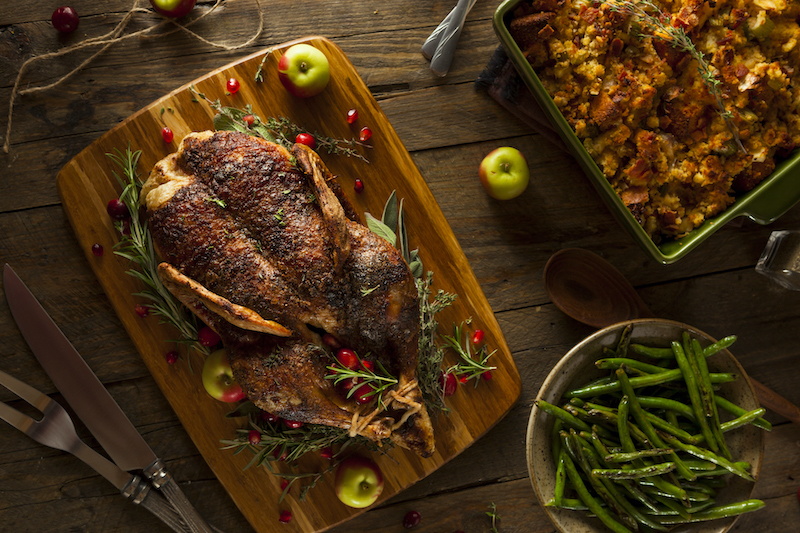 Prepare Duck On Infrared Rotisserie Grill Burner
The innovative technology that goes into an infrared rotisserie burner makes it more efficient than Santa's little helpers. Top duck recipes involve basic infrared rotisserie burner steps and creating a glaze that will have guests dashing through the snow.
Rotisserie Duck Directions
Prepare your infrared rotisserie burner by ensuring it's clean and a drip pan is in place.
Wash and dry the duck inside and out using paper towels.
Using a thin-pointed knife or skewer, poke 50 tiny holes in the skin.
Season the duck with salt, pepper, and a touch of garlic powder.
Tie the legs together and brush on your marmalade of choice.
Using the appropriate rotisserie devices, securely clamp the duck to the spit.
Place and secure it on the infrared rotisserie burner.
Choose a medium setting or one suitable for the duck you have selected.
Set your timer and check the inner temperature approximately 10 minutes before it is expected to be done.
The internal temperature should exceed 160 degrees at the thickest point.
Brush on a second marmalade coating and allow rotisserie duck to finish cooking.
And if you want to gift-wrap the flavor, consider sprinkling herbs such as fresh rosemary, thyme, and ginger, on the warm bird as well.
There are a wide variety of marmalade recipes to make every loved one's palate sparkle and shine. It's essential to make enough for everyone to spoon over their carved white meat or legs.
How To Make Simple Orange Marmalade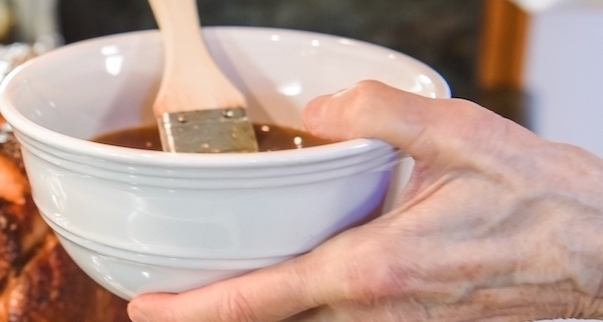 Orange marmalade typically takes less than 10 minutes to make. For a rotisserie duck coating, it may be prudent to start your Christmas dinner preparation by making the marmalade first. This will allow ample time for it to cool. These are the ingredients you'll need.
1/2 cup orange marmalade
1/2 cup of 100 percent orange juice
3 tablespoons balsamic vinegar
4 minced garlic cloves
2 tablespoons rosemary leaves (chopped fine)
Combine the ingredients in a small saucepan and bring to a full boil. Then, reduce the heat and simmer for 5 minutes while stirring gently. After removing from the heat source and allowing it to cool, separate ¼ cup to coat the rotisserie duck. Use the remainder for a table option.
Depending on your loved ones' preferences, flavorful marmalades such as apricot, grapefruit, lemon, lime, and outside-the-box choices, can be used for your Christmas dinner duck. The wonder of a rotisserie duck with locked-in flavor and amazing marmalade enhancements is right up there with chestnuts roasting on an open fire.
What Revelers Need To Know About PGS Infrared Rotisserie Burner
Along with leaving cookies and warm milk out for good ole Saint Nick, a PGS Grill is a gift that lasts a lifetime. The PGS Legacy series possesses the capability to add an infrared rotisserie burner as an accessory. Some Legacy grills come with the burner included. Along with PGS Grill being constructed of stainless steel and durable aluminum, the infrared rotisserie burner and kit deliver 12,000 BTUs and accessories.
Grilling for the holidays is no longer restricted to the warm weather months, and there's no reason to labor over a hot kitchen stove if you have a PGS grill. As the Christmas saying goes, the weather outside is frightful, but the PGS Grill is so delightful. To find out more information regarding the PGS Grill with Infrared Rotisserie fill out the form below and one of our customer service representatives will contact you.
---
Want more information? Have a question? Contact us today, and we will be happy to help!