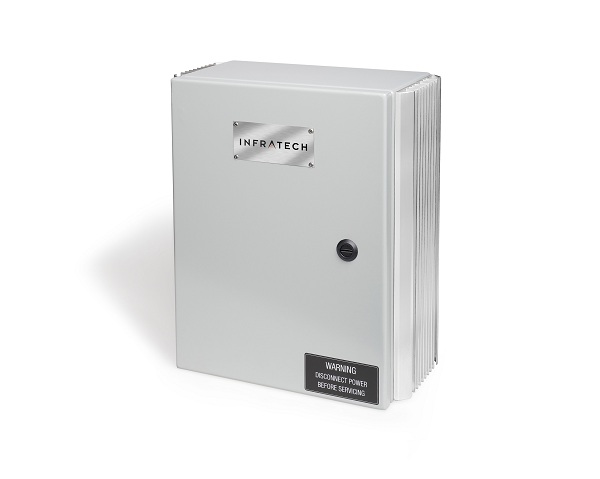 Infratech Home Management SystemsModel 30-4063
3 Relay Home Management Control Panel
3 Relay Home Management Control Panel
Now you can enjoy greater convenience and efficiency by integrating the controls for an Infratech heating system with your home management system. We offer a range of controls that align with top-selling systems like Lutron™, Crestron™ and more. When controlling Infratech heaters through your home management system, you can choose from a variety of decorative switches, wall plates, and operator interfaces.
Ease of Use
Decorative heating controls can be installed right next to your home management lighting controls, for a clean, attractive presentation that complements the style of your home.
From the ability to save your preferred heating setting to the latest off-site control via iPhone applications, you can choose the functionality that best suits your lifestyle.
The home management control panels interface uses a 0-10V DC signal for streamlined installation and straightforward programming.
Model #30-4063
features:
9,000 watt maximum per relay on 240 volt
8,000 watt maximum per relay on 208 volt
NEMA 4 enclosure:

Interior measurement: 20" h x 14" w x 6" d
Exterior measurement: 20" h x 16" w x 7" d

Requires 0-10V DC input
UL Listed
Made in the USA
3 Year Warranty
Home Management Systems
A wide range of programming options are available through your home management system, including the ability to save preferred heat settings for off-site control via a mobile device. Integrate Infratech's heaters directly into your home management system, so you can get the most automation control out of your living space.
For product information and pricing, please contact us today.
---